There are many liquidity and broker services providers on the market, but one that really stands out from the rest is Mkhonto Financial. It is a globally leading liquidity and broker solutions provider, which offers access to different types of products in the financial markets. Mkhonto Financial offers clients one of the best liquidity pools for CFD trading on assets like Forex, stocks, commodities, as well as many other assets.
There are numerous services that this company offers to clients. Mkhonto Financial is ready to provide clients with years of knowledge of the financial markets and is very comfortable to work with. Mkhonto Financial has a team of experts in numerous different fields, including research, navigation, and execution.
The company offers competitive spreads, high-quality and fast execution, and many other services that are very competitive in the market. The company offers only one margin account, providing access to more than 350 instruments. The services of the company can be used with many different devices, such as phones, desktops, and laptop devices. It also offers access to many platforms, including MT4 and MT5, which are offered by many brokers.
Trading with this company is lightning-fast thanks to the next-level technologies that the company has adopted. It is licensed by the Financial Sector Conduct Authority of South Africa, FSCA, which makes it a safe and trustworthy company that you can trust.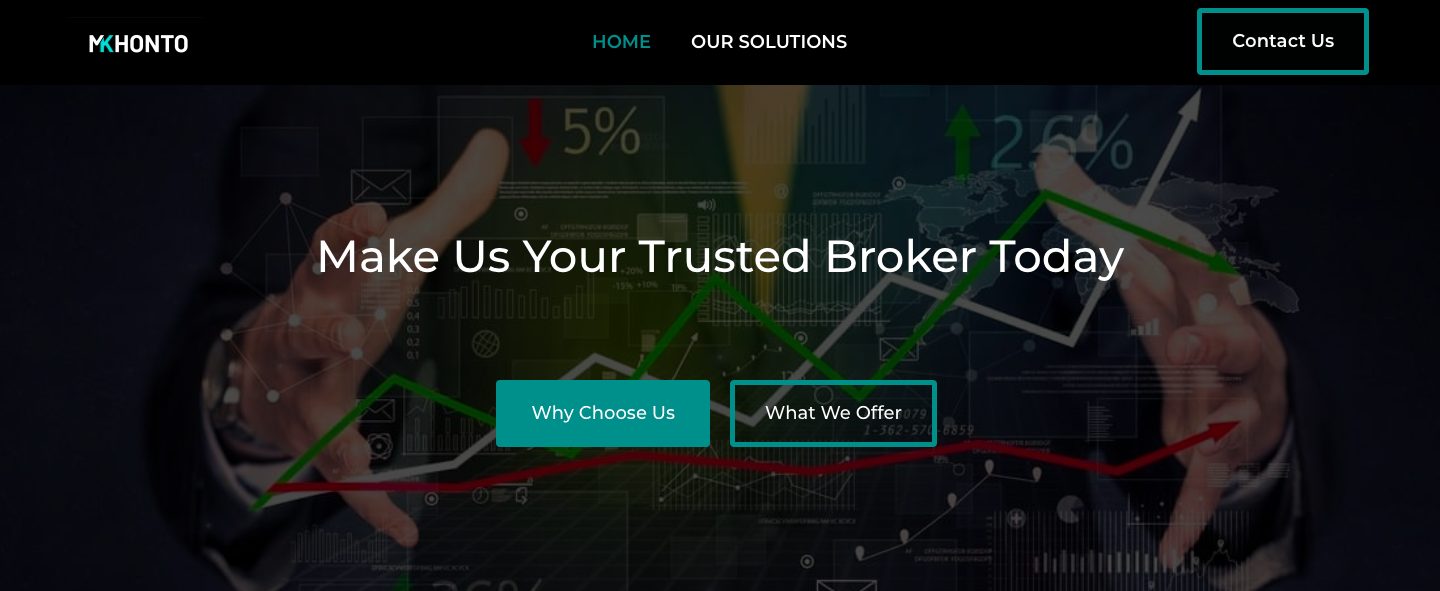 What does it have to offer?
There are many competitive services that this company has. Mkhonto Financial is primarily known for offering multi-asset liquidity solutions to its clients. The team behind the company has worked very hard to make sure that all of the services that it offers are specifically created for individual clients.
In addition to multi-asset liquidity solutions, Mkhonto Financial also offers clients detailed support, which means that no matter what you might need, the representatives of the company are always ready to provide you with the needed help. In addition, you will also have access to diverse types of financial products, which makes it one of the most competitive providers in the market.

In addition to all of this, the company also offers white label solutions. This is a very popular way for many to establish a Forex broker as it takes away all the hard stuff from the process. Thanks to the while label offering for the company, you can use the platform of Mkhonto Financial and make the process much easier and efficient. There are numerous assets that the broker offers to its clients.
There are numerous platforms available for the clients of the company. In addition to the company's application, it all offers third-party platforms available on Mkhonto Financial, these are MetaTrader 4 and MetaTrader 5. These two platforms are among the most popular trading platforms in the market. MT4 and MT5 are used by numerous Forex brokers in the market.
One of the platforms is desktop-based, which is available for downloads. It can be downloaded in just a few clicks. On the other hand, the second one is a browser-based platform, which is a web trader for those who want to trade directly from the browser without having to download any additional applications.
There also is a mobile platform available on Mkhonto Financial, which can be downloaded on both iOS and Android devices and is a great fit for those who want to access the financial markets no matter where they are.
Should you trust Mkhonto Financial?
Mkhonto Financial is one of the leading companies in the market. It offers clients numerous services and is a leading provider of liquidity as well as other trading services. Because of this and many other reasons, we believe that Mkhonto Financial can be trusted.
The company is also licensed by a leading regulatory agency around the world, FSCA. The company registered as a Financial Services Provider, FSP. Because of all the things that we have discussed, we believe that Mkhonto Financial is a trustworthy company, offering clients high-class services.