While fx trading software industry had been dominated by MetaQuotes products for many years, Top Forex Brokers expects 2023 to be a turning year for the whole industry of the forex software. Forex Trading Software 2023 Guide expects MT4 and MT5 to become less used, while such platforms as cTrader will gain much higher exposure. In addition to this, some brokers may surprise us with exciting proprietary development. This article will only cover the forex trading software 2023 available either via as a Desktop Application or a WebTrader, so mobile platforms are beyond the scope.
Read Forex Trading Software 2023 Guide to see what are the hottest trends in the foreign exchange trading industry in 2023.
MetaQuotes Products: MetaTrader 4 & MetaTrader 5
These are well known products to any trader, 90% of the forex broker provide their clients with MT4 and about 10%-15% of the brokers provide MT5, although sometimes the latest platform is only provided for demo account trading. What will be different in MetaQuotes products in the year 2023? Top Forex Brokers does not expect a vast amount of changes to be introduced. As we have seen from the past, MetaQuotes does not really continue to develop its core product – MetaTrader 4, it hasn't released any significant update (for the traders!) within the last 5 years…Generally, we expect the amount of MT4 brokers to go down to about 80%, as the platform has already lived its best ages.
When it comes to MetaTrader 5, the first thing that pops up at our minds is – no hedging. Having said this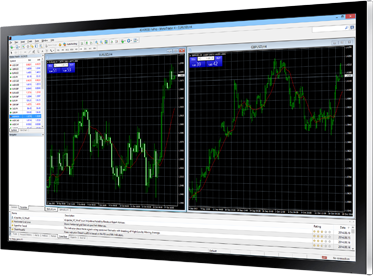 , Top Forex Brokers is sure that the platform will not be getting any additional usage by the brokers in 2023, while it may get some updates from MetaQuotes.
Nevertheless, the platforms are very stable, solid, powerful, customizable and…ugly. We all have used them for years and these platforms won't be any different in 2023.
What you can be expecting in 2023 is that many brokers will launch web traders based on MetaTrader 4, so even though the broker offers MT4, you as a client will be able to trade in your browser at a slightly limited platform.
FxPro Product: Spotware cTrader in 2023
While cTrader is not promoted as a direct development of FxPro, most of the traders already mistakenly understood that it is a broker behind the Spotware company. However, we have been recently updated that FxPro was only the first customer with certain exclusivity rights for the first few month. Top Forex Brokers loves cTrader platform for many reasons:
You can trade in your browser
Robots are built in a REAL programming language (C#)
It is super fast
No annoying sounds (Hello MT4)
Superior Design
Frequent updates
Spotware cTrader trading platform is getting update quite often. Whenever there is a newer version of the platform, you are getting notified and once you have installed it (or just logged in to a web platform), cTrader provides you with a pop up that summarizes the new additions.
So how did cTrader performed in 2015? Just perfect. It has integrated the platform with Autochartist,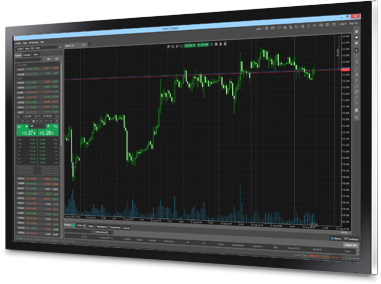 rolled out a completely new way to handle Stop Outs, released cBot and updated it, added statistics, fixed some minor issues and generally never stopped in making the platform to climb the top of fx trading software hill.
What to expect from cTrader forex platform in 2023? The yeah has begun with quite some interesting additions already. Starting with the introduction of cMirror, cTrader has started to offer mirror trading (signals) to its clients. While the community has not managed to grow, it is actually a good time to hop on the train, as Forex Bonus Lan is sure that cMirror will overtake MQL signals eventually. Top Forex Brokers is sure that there will be much more exciting developments from Spotware this year. as the company has managed to achieve quite a substantial amount of clients.
In 2023, cTrader platform is expected to get more liquidity providers into its decent poor of 8 providers. In addition to this, Top Forex Brokers expects that cTrader launches for at least another 10 brands in 2017, as the brokers will be steadily moving from market making at MT4.
This makes cTrader to be our top choice of the Forex Trading Software 2023.
FXCM Product: TradeStation
Love it or hate it but the World's Trading Machine is here to stay. The largest forex broker has been serving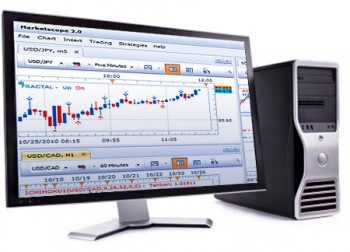 lots of retail and institutional clients for a couple of decades and the year 2015 has been a turning point. While different brokers experienced gains and losses during Black Thursday events in January 2015,  FXCM has became a benchmark for a complete failure. Losing over 220 million in a single day has led FXCM into lots of debt. Top Forex Brokers doesn't expect FXCM to roll out any significant changes to its platform in 2017, as developing software comes at a high price and we are sure that FXCM cannot afford it now.
In February 2015 released an update to its TradeStation Platform – a real time volume indicator. Top Forex Brokers feels that it was probably one of the last updates the development team got to release. This update was neither a major one or a useful one, as the indication of the volume is only shown for FXCM's accounts. In other words, the indicated volume vs real volume is just a mouse compared to an elephant.
Independent Platform: UTIP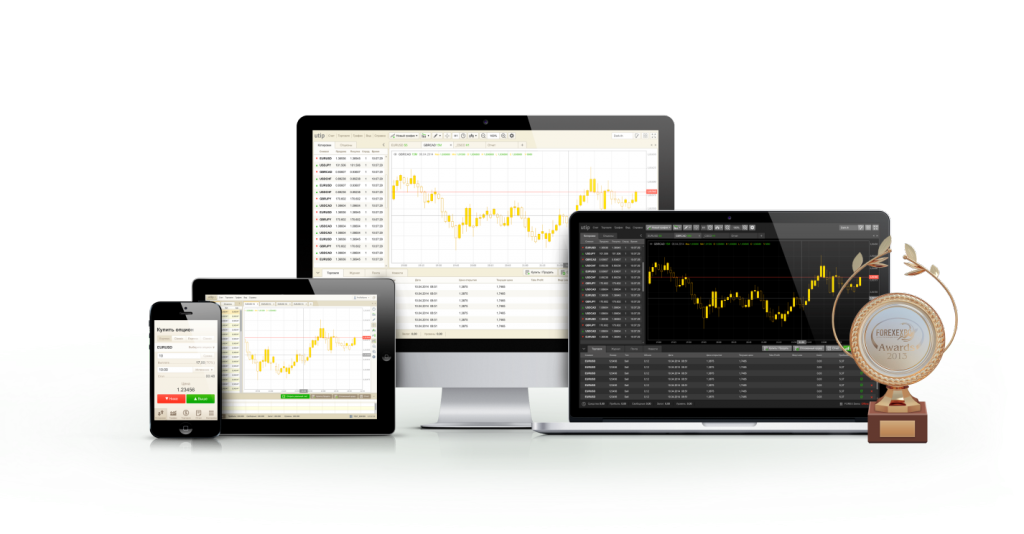 There is another independent platform that provides its services to both, Forex and binary traders. UTIP trading platform allows you to make in-depth technical analysis. It has bunch of indicators and charting tool that would allow you to make better analysis and increase your trading performance.
Moreover, UTIP trading solution is lighter that most of the other solutions. Due to this, this platform will allow you to make more charting using less power of your computer. So if you are thinking that you are underperforming because the platform takes too much resources or simply your computer does not have enough juice, you should have a look at UTIP platform!
Other Forex Trading Software in 2023
There are of course other countless platforms in the foreign exchange industry that are not included in our Best FX Platforms Guide. XTB OpenHub, Tradeable, Trading212 platform, Oanda fxTrade, Sirix WebTrader, eToro Openbook and many many more. These platforms are not reviewed in this article because they neither make an important on the fx trading industry now, nor they are expected to make any in 2023.
Wrapping up this article Top Forex Brokers recommends you to keep an eye at the cTrader and Pus500 trader in the year 2023, as these platforms are expected to gain the highest rate of the development. From the other side, MetaQuotes MT4 and MT5 together with the TradeStation from FXCM are not expected to get any major updates this year.